Medium temperature hydraulic servo electromagnetic coil 12v
Purpose
1. This series of servo electromagnetic coil 12v, as the power element of the hydraulic solenoid directional valve.
2. It is applicable for single-phase bridge full-wave rectifying DC power supply control circuits, which voltage up to 220V.
3. This servo electromagnetic coil 12v can be used for NG6, NG10 of German REXROTH junction box screw connected solenoid directional valve.
Key Parameters
| | |
| --- | --- |
| Product Model | MFZ12A-37YC |
| Rated Voltage(V) | 12 24 110 220 |
| Rated Force(N) | ≥37 |
| Rated Stroke(mm) | 2.8 |
| Total Stroke(mm) | ≥6.1 |
| Power Consumption(W) | ≤30 |
| Oil Pressure(MPa) | 19 |
| Operating Frequency(T/h) | 12000 |
| Wire Bag Inner Hole Diameter(mm) | φ23 |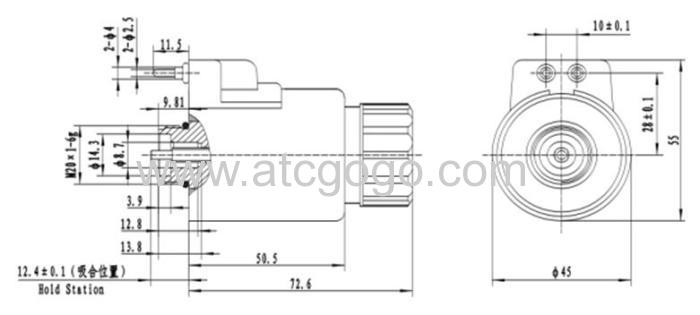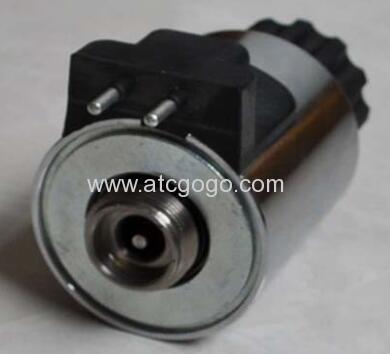 Usual Service Condition
1. The electromagnet can be installed at any directions.
2. There should be no gas or dust in the environment that may corrode metal or destroy nonconductor. Otherwise, it will influence the product lifetime.
3. The electromagnet is suitable for the continuous dusty system or intermittent periodic dusty system.
4. The reasonable fluctuating wave range of supply voltage is 85%-110%.
5. The protection degree of enclosure is IP65.
Operating Notice
1. The solenoid that makes use of socket includes two specifications, i.e. indicator light and without indicator light. You can choose on the basis of your requirement.
2. The voltage specification of power supply must conform to that of solenoid itself.
3. The manual handspike of the solenoid is used manually in the situations of adjustment or emergency. However, when the backpressure of system is higher, please use cross screwdriver to push it, instead of striking. The wallop can destroy the manual handspike and the surface of leading hole, resulting in oil leak or cannot reposition.
4. In the case of using solenoid bidirectionally, solenoid cannot be electrified simultaneously so as to avoid burning.
5. In case of burning the solenoid and the electrical control component in improper conditions, the over-current protection device should be set up between the electrical control system and solenoid.